2022 Anglers World
Fly Fishing Championships
Individual Competition
The Competition
                            ENTRIES OPEN ON 16th MARCH AT 8:00pm
Now is the time to book your place in the 2022 Anglers World Individual Championships.
The first 80 FULLY PAID ENTRIES will automatically progress to the Grand Final at Draycote on 21st August.
All other competitors will be entered into the Semi Final to be held at Grafham Water on 24th July, giving everyone who enters the opportunity to progress to the Final at Draycote by finishing in the Top 20!
Practice Day boats have also been booked for the previous day and are not available via the Fishery.
We were well oversubscribed in under a day when the Entries were officially opened last year, so we are expecting to cap the Semi Final at 100 anglers and will be giving some great prizes to make it almost a "standalone" Event.
This year we will have a closing date for entries on 16th April in order to allow ample time for competitors to book accommodation and to confirm numbers with both Fisheries.
Next year we are hoping to return to the much loved Regional Heats system, but for this season I look forward to meeting angling friends, old and new, at Grafham and Draycote.
John Horsey
Fly Fishing Championships Manager
View entry & fishing rules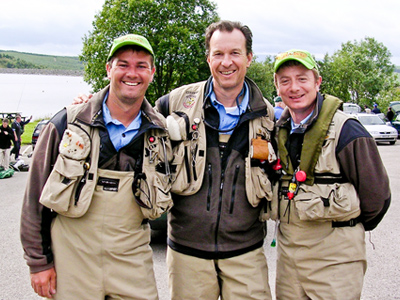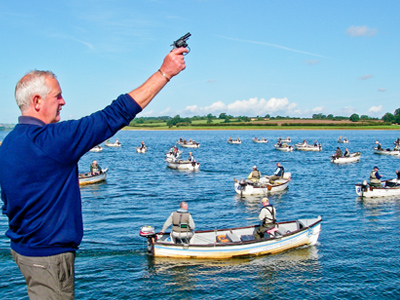 Prizes
2022 Champion wins fishing holiday - plus many other prizes for competitors
The 2022 Anglers World Champion will win a superb Fishing Holiday Prize and there will be other excellent tackle prizes down to 10th place.
Courtesy of Anglers World Holidays
Top tackle prizes from Wychwood, Cortland UK, Turrall, Chalk Fly Fishing & Costa Sunglasses
To be won at the Grand Final.
Courtesy of Costa Sunglasses, Cortland UK, Turrall, Chalk Fly Fishing and Wychwood Game
The Anglers World Leaderboard for Most Fish Caught HAS BEEN SUSPENDED for 2022.