2020 Anglers World
Fly Fishing Championships
Individual Competition
The Competition
Now into its 20th year and with a truly international following, John Horsey's individual fly fishing championships are the biggest of their kind in the World. Known as the "Friendly fly fishing championships", it is an unparalleled opportunity for our competitors to share a boat with some of the best anglers in the World. You can enter as many of the 12 Heats as you wish, on any of the 8 venues located across the UK. John Horsey is the Championship Manager: with 48 England International Team Caps and 19 years of running fishing competitions, John has the perfect credentials to deliver a well-organised, friendly fishing experience second to none:
"It is my intention to give all competitors great value for money, a huge selection of prizes and an enjoyable day on the water. Where else can you pay your entry fee and end up spending the whole day fishing with a World Champion?"
GRAND FINAL The Grand Final will be held at Draycote Water on Sunday 23rd August 2020 with official practice the previous day. There will be 100 competitors and the Presentation Dinner will take place afterwards in the Waterside Restaurant above the Fishing Lodge at the fishery.
View entry & fishing rules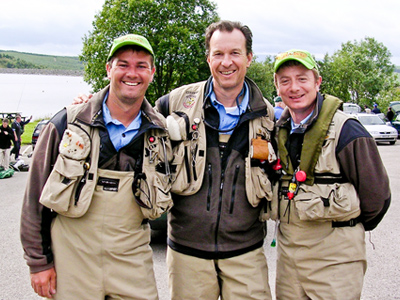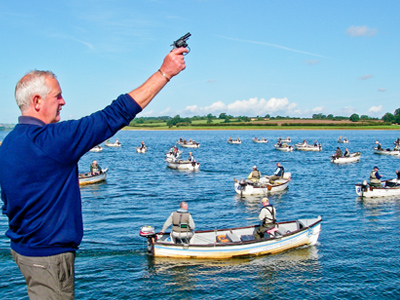 Prizes
2020 Champion wins superb fishing holiday plus other prizes
The 2020 Anglers World Champion will win a superb Fishing Holiday Prize and there are other exciting new additions to the Prize categories – more information to follow.
Courtesy of Anglers World Holidays
Superb prizes from Wychwood, Cortland UK, Chalk Fly Fishing & Costa Sunglasses
To be won at Heats and Grand Final.
Courtesy of Costa Sunglasses, Cortland UK, Chalk Fly Fishing and Wychwood Game
The ever popular Anglers World Leaderboard for Most Fish Caught will continue for 2020.
The 2020 Leaderboard Champion will join the Overall Champion for a Fishing Holiday, courtesy of Anglers World Holidays.  This very popular category is for the angler who catches the most trout during the entire Championships.  The Anglers World Leaderboard will be updated after every Heat to show the top 20 anglers in contention.
Courtesy of Anglers World Holidays